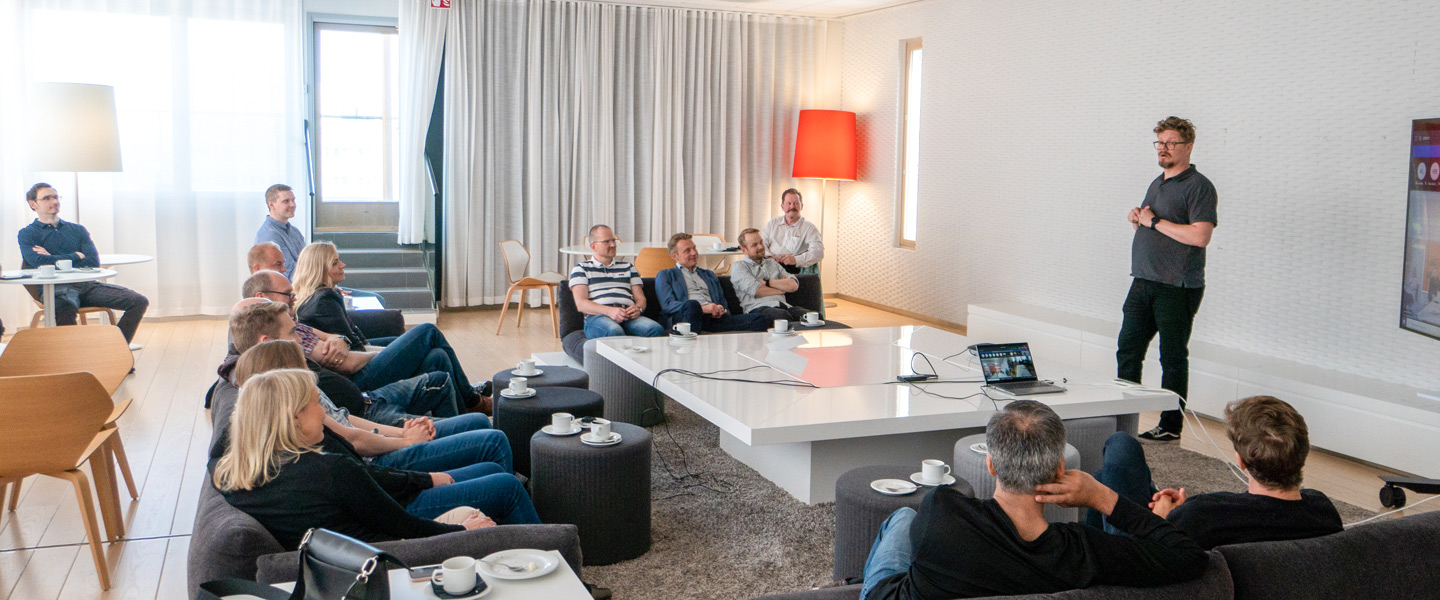 MATTERS THAT REALLY COUNT – TOGETHER WITH THE BEST
At Mipro we do things that affect everyone's life every day. We design and implement systems that touch upon everyday essentials such as safe transportation and clean water.
Mipro is a dynamic and flexible employer that offers you the opportunity to work with competent supervisors and skilled and friendly colleagues. It is important to us that you can rely on a stable job and enjoy your work. As an employer, we want to ensure that you can thrive in your work, doing what you do best.
The well-being of our employees is of utmost importance to us. We provide comprehensive employee benefits that support your well-being at work. Our work environment is warm and friendly, and we help and support one another; we are a true community. Mipro is also a diverse workplace that values different nationalities and backgrounds and we work seamlessly in both Finnish and English.
If your passion is also to create socially important things, please check our open positions below and take the first step towards meaningful work by submitting your application today.
Open positions
At Mipro we do things that affect everyone's life every day. We design and implement systems that touch the basics of life – safe transportation and clean water. People at Mipro work to ensure that our rail traffic and water and energy supply are safe. For us, safety means something else too. Mipro is a safe workplace. The company is solid and its continuity is ensured.
Open applications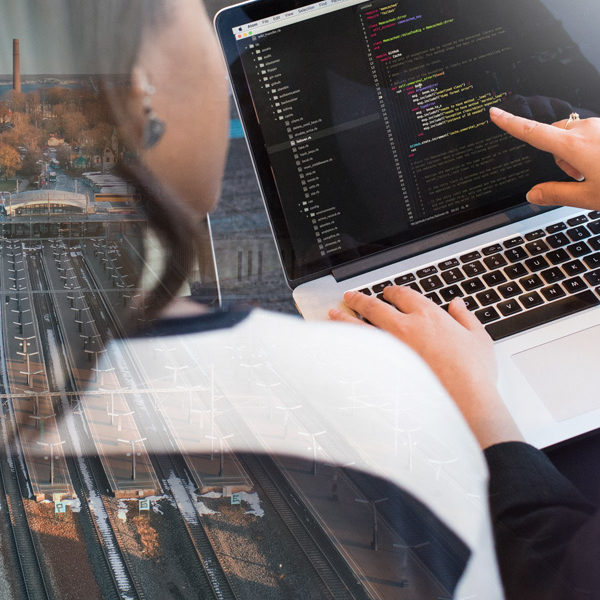 Software developer
At Mipro, software developers work in two-week sprints guided by the SCRUM method. The team works closely together and they monitor the progress in daily meetings. At the end of the sprints, there are review sessions that allow the team to evaluate their achievements and develop their process.
Teamwork was also of primary importance when Annika, who started her career as a systems expert, moved to Mipro as a software developer in the TMS team. The senior developers mentored Annika and helped her familiarize herself with the new task and utilize her passion for software development. She sees the team's help as very important in the development phase of her own career. In her opinion, the working culture is open and encouraging, and she encourages novice software developers to ask for help and ask questions whenever necessary. She encourages others who are considering a career as a software developer to boldly apply to Mipro.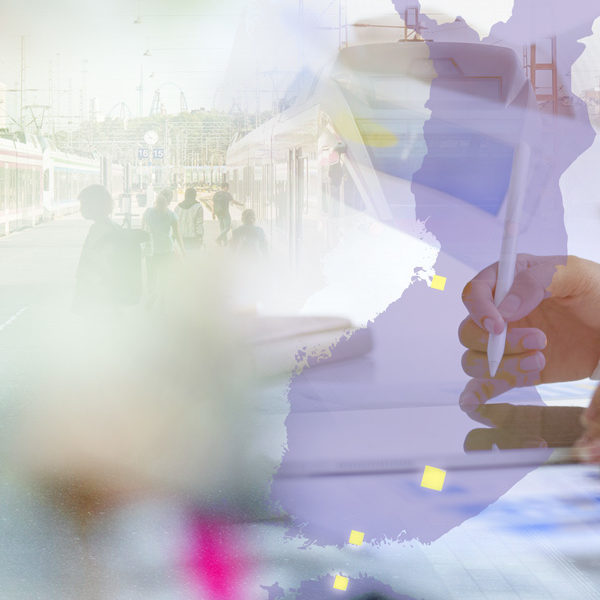 Sales Coordinator, RAIL
Working as a sales coordinator, Johanna's work is versatile. Depending on the day, it may include, among other things, the preparation of requests for quotations from conducting market research to the preparation of the purchase decision, collecting materials and taking care of them, collecting request for quotation documents, making and monitoring sales documents for different stages, and monitoring sales from SalesForce. The work is done in close cooperation with the team, which includes Account Managers, Solution Managers and the Sales Director.
Mipro's work community as a whole is respectful and close; employees have freedom at work and do things as they see fit. Managerial work has always improved even further and if you have had to work long hours yourself, then flexibility comes in the other direction as well.
In Johanna's opinion, working in this kind of business environment is very special and the sales team must also have comprehensive knowledge of the field. At the same time, precisely that challenging sales field brings new dimensions to work and every day, from every offer, you learn something new.
MyAcademy
MyAcademy is a set of trainings, coaching, webinars and online courses tailored to the needs of Mipro's staff. MyAcademy ensures the realisation of Mipro's strategy from the Talent perspective and increases the knowledge capital of the personnel. The supply is based on the competence requirements and needs defined by the process owners.
There is currently no educational institution specialising in railway technology in Finland that would produce ready-made experts in the railway industry. Therefore, one good addition to the acquisition of expertise is to use effective recruiting training programs. Over the years, we have found that new, expert workers are brought into the field when we polish the diamonds ourselves, in cooperation with an expert training partner. As one of its services, MyAcademy produces training program services tailored to Mipro's business operations in cooperation with an external training provider.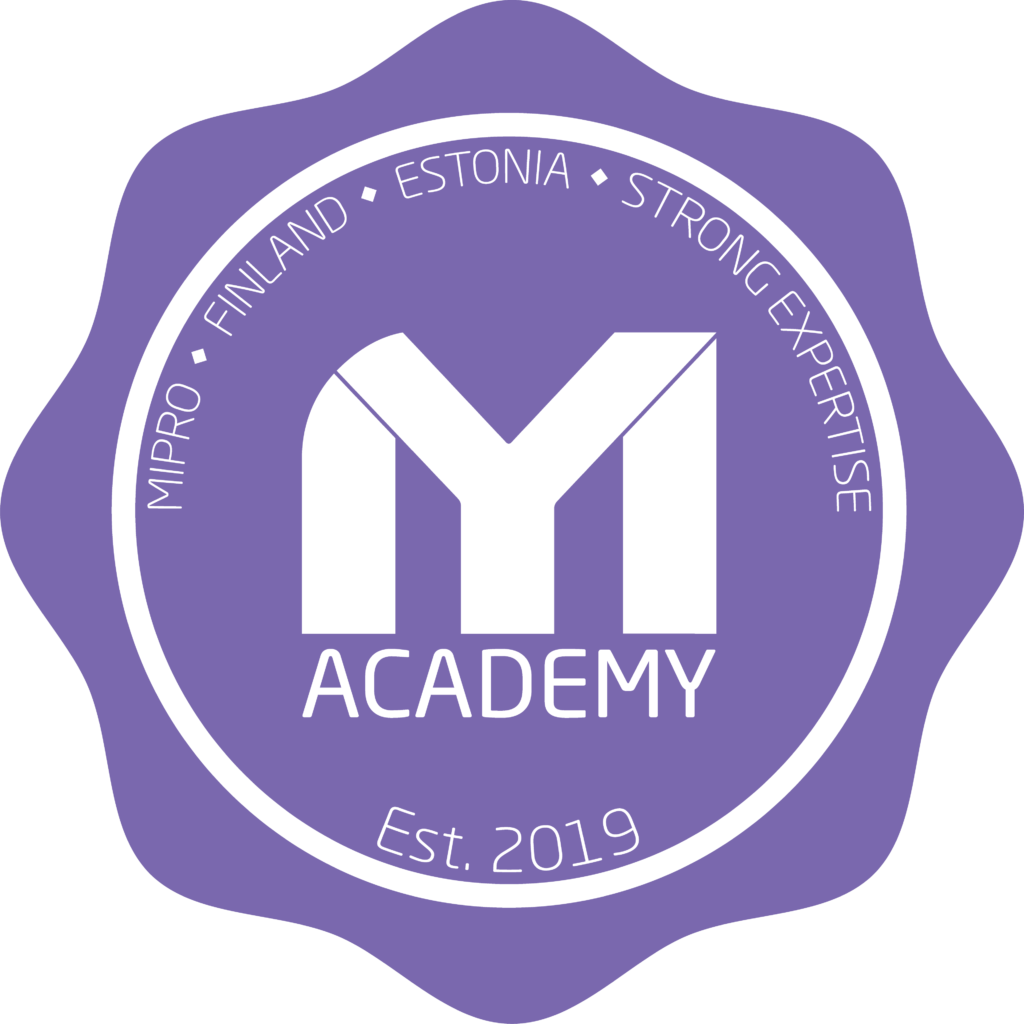 Career services
At Mipro, you can influence your own development and create a career path towards the working life you want. Mipro's internal training function, MyAcademy, supports you on the journey of professional development by offering customized orientation, training and coaching. We invest in the competence of our personnel, and strategic competence development is a matter of honor for us, because we understand its importance for the well-being of the personnel at work. Experiencing meaning at work and a motivating company culture, on the other hand, reflect a good employer image. We invest in the employee experience by offering opportunities for self-development and growth, a sense of belonging and helping others.
Mipro's personnel team will help you in all phases of your career, from induction to further training or retirement. We are here for our people.