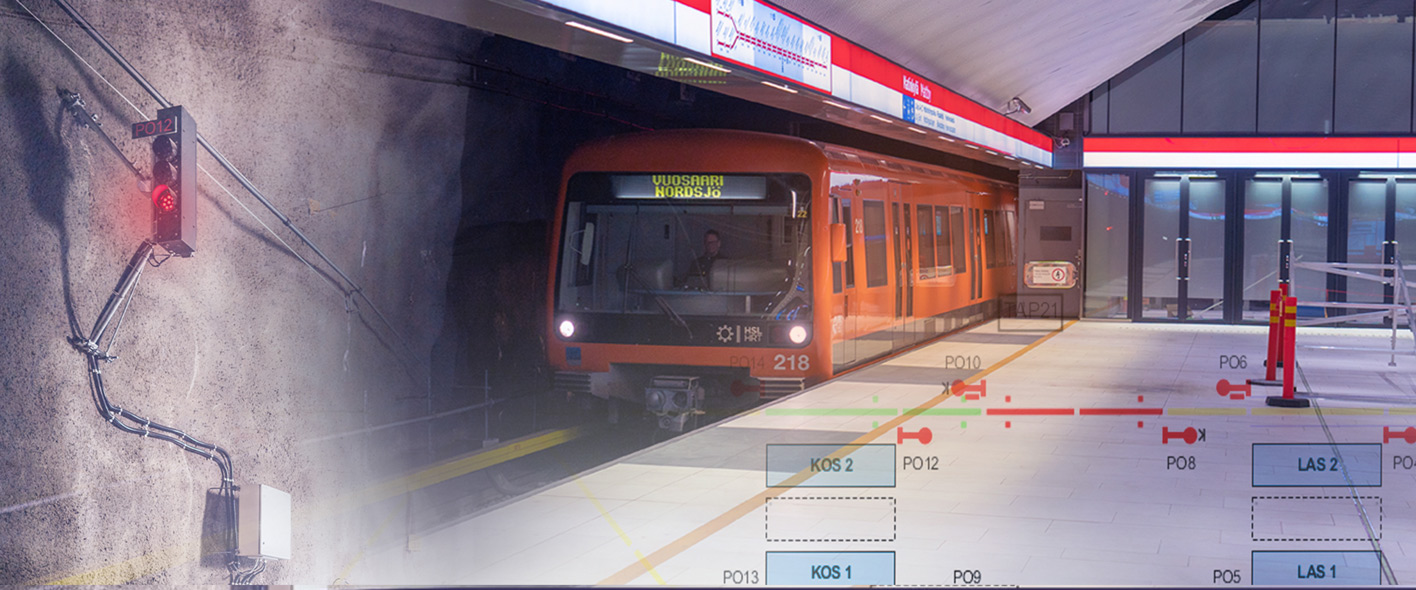 ATS Automatic Train Supervision
ATS Automatic Train Supervision
FOR TRAFFIC FLOW AND EFFICIENCY
Mipro's ATS automatic train supervision and control system is based on modern computer technology and developed for reliable and efficient rail traffic control and management. Its functionalities and features are designed for fully automatic operations and for demanding control environments with high traffic frequency. The automatic functions of the ATS system control the route setting of interlocking systems and dynamic passenger information.
FEATURES
Fully automatic operations for high frequency traffic environments
Modular and scalable system architecture
Availability and adaptability
Easy integration with interlocking and other systems
Function modes for specific traffic situations
Simulator and playback functions as integral system parts

MIPRO'S SOLUTIONS CAN BE INTEGRATED WITH OTHER SYSTEMS, WITHOUT ANY COMPATIBILITY PROBLEMS.
FLEXIBLE AND RELIABLE SYSTEM STRUCTURE
The ATS operation control system is based on the proven principle of a modular system architecture which is highly adjustable and flexible for specific application purposes. The system can be implemented and commissioned in phases and new traffic areas can be easily added under the control of the system at any life-cycle stage.
HIGH AVAILABILITY AND RELIABILITY
Availability and reliability are further enhanced by the system's proven technologies and redundant platform features. The ATS system is designed to tolerate unexpected computer and component failures. This is achieved by using hot-standby redundant and real-time system servers which back-up each other in a failure situation and ensure uninterruptable use of the system.
SEAMLESS INTEGRATION
The ATS system integrates seamlessly to various interlocking systems and provides a unified operational environment, data transmission connections and interfaces for interlocking control of a track section.
Third-party systems installed on the traffic areas can be connected to the system so that data related to traffic control can be transmitted through the workplaces for use by dispatchers. Tunnel systems (such as fire alarms, fire doors and facility surveillance systems), current supply systems, passenger information and timetable systems are easily connected to the Mipro ATS system.
FULLY AUTOMATIC CONTROL FUNCTIONS FOR DIFFERENT TRAFFIC SITUATIONS
The ATS operation control system features and functions are designed to support fully automatic operation based on predefined timetables, routes and train services. Timetables can be downloaded from the traffic control system in use or from an external design system, for example Hastus or RailML.
The ATS system includes several automatic functions that facilitate the dispatcher's daily work and reduce human errors. These functions include
Automatic route setting
Graphical train data from train movements and timetables
Automatic or manual train number function, and
Data from various other sources e.g. video surveillance, fire detection.
Each function and its detailed activity are defined in co-operation with the customer and any system feature can be added later to the system during its life-cycle.
SIMULATOR IS PART OF SYSTEM CONFIGURATION
The simulator is a basic feature of Mipro's ATS system concept. The simulator is specially designed for training dispatchers and testing and defining automatic functionalities. Furthermore, it can be used to simulate various signalling and interlocking systems to enable their accuracy and functionality to be tested in a real traffic control environment prior to commissioning.
Simulation runs on its own server and does not affect traffic control functions or performance. The entire area controlled by the ATS system and all functions of the ATS system starting from train number automatic operation are available for simulation.
HELSINKI METRO INTERLOCKING SYSTEM PROJECT 2016-2019
A new interlocking system and operations control system were commissioned during a break of one weekend on 11-13 January 2019.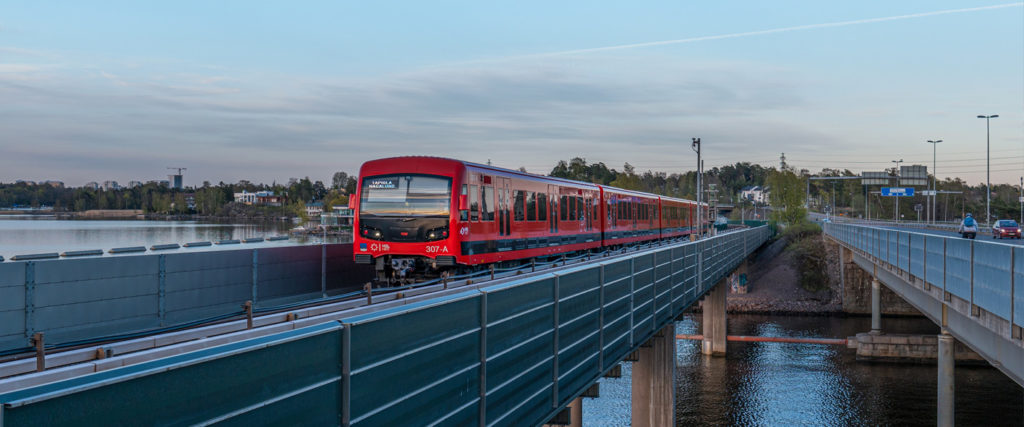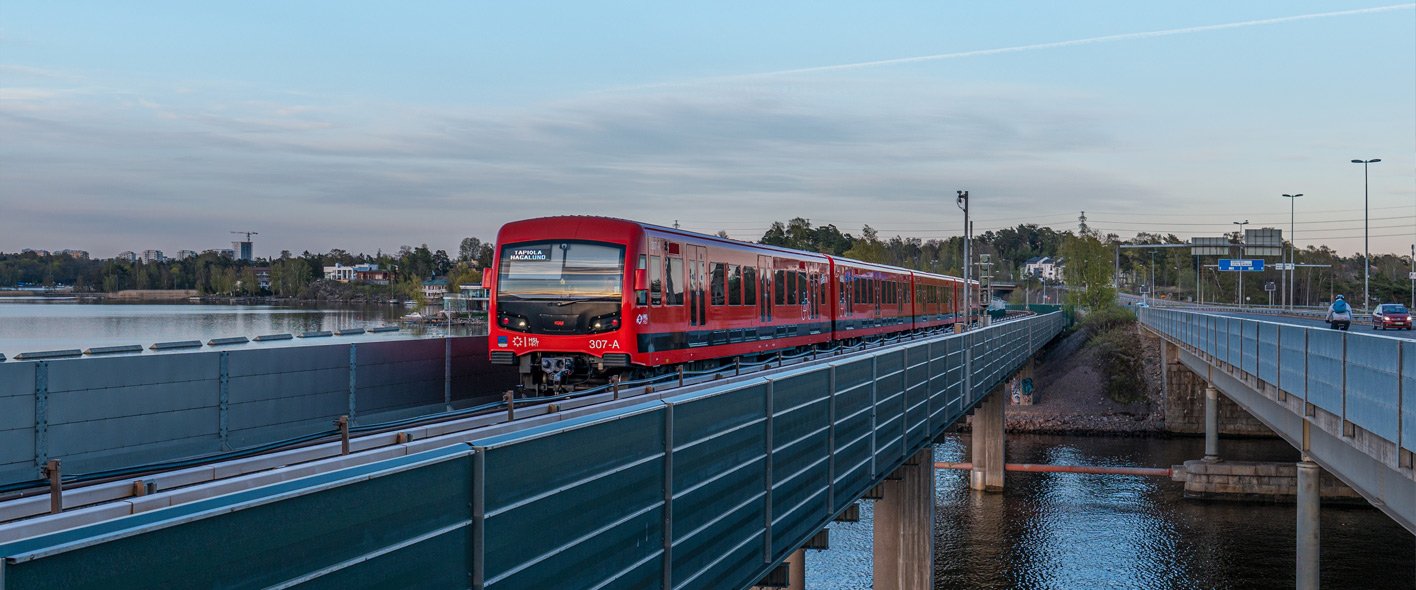 WEST METRO INTERLOCKING SYSTEM PROJECT 2015-2017
Mipro has installed, among other things nine SIL4-level interlocking systems and 174 signals for the control of West Metro.