Logos and graphic guidelines
You may use Mipro Oy's logo for journalistic purposes that are related to Mipro Oy. When you use a logo, please always adhere to the instructions given for its use.
Please use the approved downloadable original logos available on this website. This is to ensure that the logo structure, form, dimensions and positioning remain untouched and the logos retain their integrity and high quality.
LOGO INTEGRITY
Mipro's logo must be reproduced with consistent high quality. Always use the approved downloadable files on this website to reproduce the logos. Note the following instructions for the use of logos:
Never handle the logos in any way:
– Don't manipulate, condense or extend the logos.
– Don't bring any new elements into the logos.
– Don't change the orientation of the logos in any way.
– Don't change the colour of the logos.
Respect the logo protection area.
Don't recreate the logos with a standard typeface: Mipro's logos have been created as artwork pictures that cannot be replicated with individual font characters.
Never use the logos in a sentence, headline or as part of a phrase. The word Mipro can be written in the same font as the other words in the sentence, headline or phrase.
The protection area is defined as follows: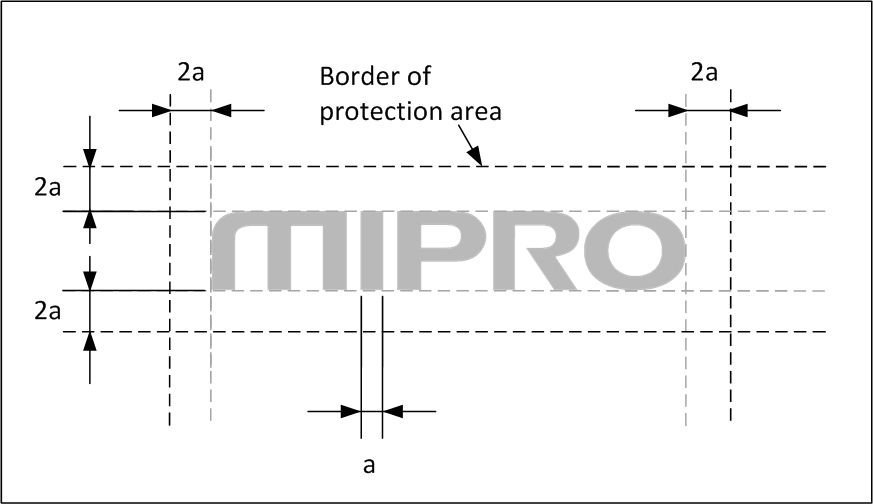 LOGO PROTECTION AREA
Mipro's logo must be located so that it can be clearly distinguished from its surroundings. The logo is therefore designed with a protection area that defines the minimum distance from the logo to other elements and edges. It is not allowed to locate text or other graphical elements inside this area.
The width of the protection area is equal to the width of two i letters. As such, whatever the size of the logo, the protection area is proportionately the same.