MIKKELI 23 January, 2013 – Mipro has been awarded a contract by the Finnish Transport Agency to design, supply and install a new signalling system to the Kokkola–Ylivieska railway section on the Finnish west coast. The signalling system is one of the most comprehensive ever built in Finland and covers – in addition to the existing single-track section – the new double-track section being constructed. Mipro's signalling system delivery is part of the Seinäjoki–Oulu railway renovation project that will assure competitive and continuous railway operations on one of Finland's busiest railway lines.
For the Kokkola–Ylivieska track section Mipro will deliver its MiSO TCS interlocking system that meets the highest safety requirements according to the SIL4 Safety Integrity Level. Mipro's interlocking system supports the European interoperable railway signalling system ERTMS (European Railway Traffic Management System) on ETCS levels 1 and 2, which enables the future integration of the Kokkola–Ylivieska double-track to the ERTMS/RCB interface according to the project requirements.
In addition to the interlocking system Mipro's delivery includes new combined-aspect signals and new Automatic Train Protection (ATP) control lines. Mipro will also attend to the open-line installations for the track section and implement several system interfaces, for example to the traffic control system. The new interlocking system can be controlled locally or via the traffic control centres in Oulu or Seinäjoki. The total value of Mipro's signalling system project exceeds 16 million euros and it will be delivered over three discrete phases: the first commissionings take place at the end of 2014, the next deliveries are scheduled for 2015–2016, and the final commissioning of this comprehensive signalling project is scheduled to take place in the middle of 2017.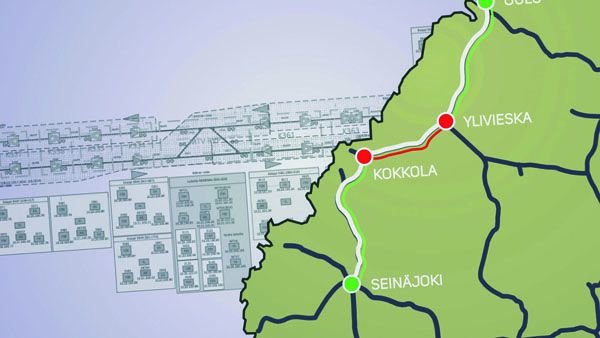 Mipro is a system supplier specialising in total solutions for railway traffic and industry safety management, and for water and energy management. Mipro is a private company, established in 1980 and it employs 80 experts in the said businesses. The company is based in Mikkeli, Finland with activities in other locations in Finland, in Eastern Europe and the Middle East, for example. MiSO is the product name for Mipro's systems.
For further information, please contact:
Raimo Laine, Managing Director