Finnish company Mipro is to renew the signalling system on the Lääne-Harju track section in Estonia, which runs west from Tallinn. Mipro will deliver a new traffic management system and signalling system for approximately 80 kilometres of track section. Traffic volumes on this section of track are continually growing due to increasing commuter numbers, leading to the need to renovate the track and its stations.
"Mipro's goal is to internationalise its rail safety business, so this cooperation project with Eesti Raudtee is a major step in the implementation of our strategy," says Juha Nurmi, Managing Director of Mipro Oy. "Through this unique collaboration, Finnish excellence in the field of rail traffic safety systems will enhance rail traffic efficiency and safety in Estonia."
Mipro was selected as Eesti Raudtee's partner following an international tender process conducted in 2017. The value of the contract is 16.5 million euros. The project, which will commence immediately and proceed in stages, is scheduled to be finalized by the end of 2021. Mipro will strive to employ local partners for the project.
Much of the Estonian rail network requires renovation, with safety related equipment and technology of many track sections requiring modernisation.
"We are extremely pleased that we can start the work on the modernisation of the Lääne-Harju traffic management system; our aim is to make railway management effective, safe and automated," adds Erik Laidvee, Managing Director of AS Eesti Raudtee (Estonian Railway). "As a result of this contract we expect to achieve significant savings which we will invest in additional railway infrastructure projects."
Mipro, established in 1980, has grown strongly in recent years. The company employs over 100 experts specialised in rail traffic and water safety. In Finland, Mipro's interlocking systems are used to control and supervise more than half of all rail traffic routes in Finland. For example, Mipro has delivered systems to West Metro (Länsimetro).
For further information, please contact:
Juha Nurmi, Managing Director, Mipro Oy
juha.nurmi@mipro.fi, phone +358 44 749 1250
Monika Lilles, Communications Manager, AS Eesti Raudtee
monika.lilles@evr.ee, phone +372 615 8677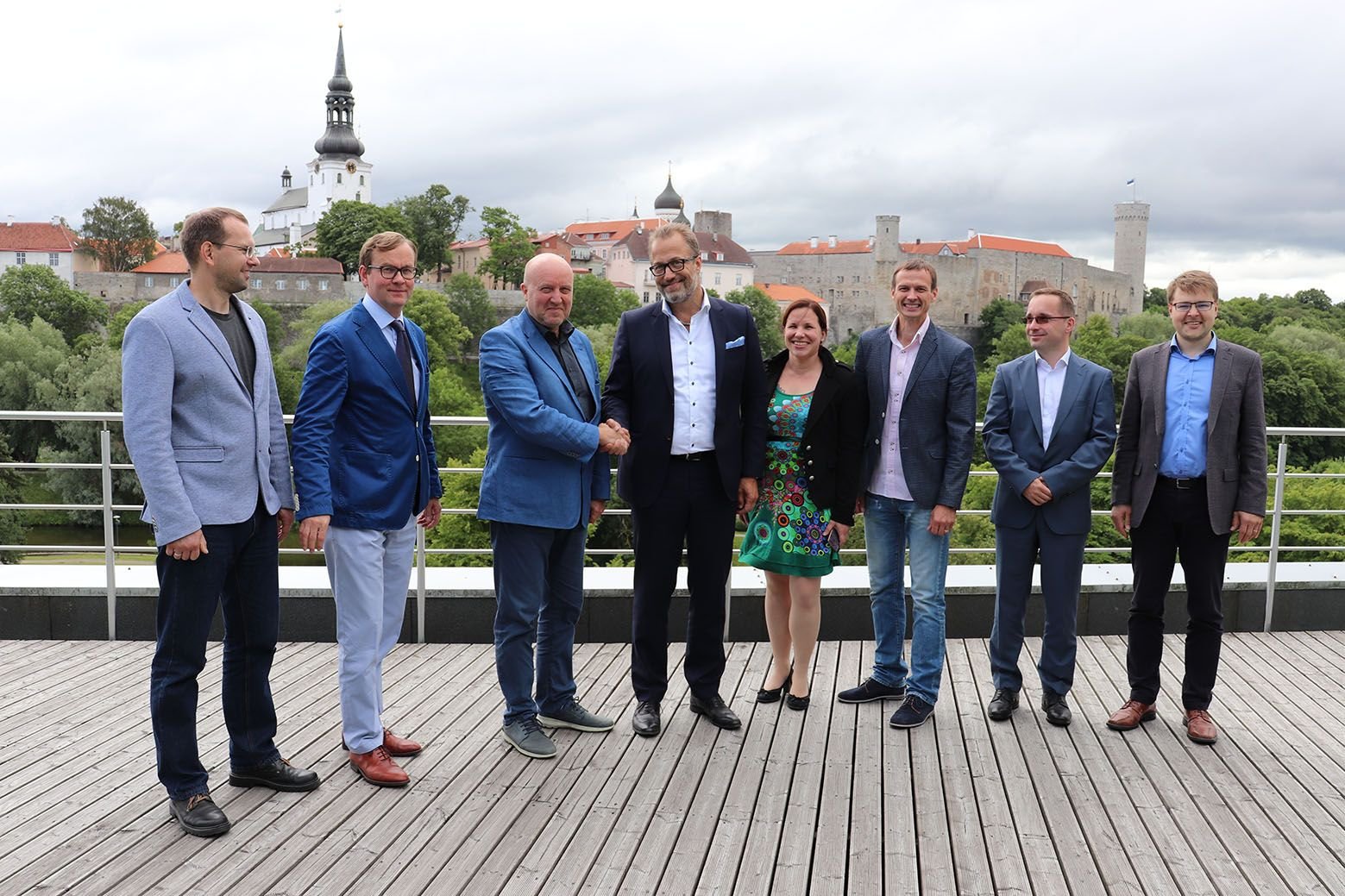 The representatives of Mipro Oy and AS Eesti Raudtee in the signing ceremony on the 29th of June, 2018. From left Viktor Tretjakov (Project Manager), Kalle Pedak (lawyer), Urmas Leinfeld (Head Project Manager), Juha Nurmi (Managing Director, Mipro Oy), Suvi Hyyryläinen (Director Projects, Mipro Oy), Kaido Aettik (Infrastructure Manager), Andrus Kimber (Finance Director, member of EVR management), Märt Ehrenpreis (Telecom and Security Systems Manager). Photograph by Monika Lilles, AS Eesti Raudtee.
Mipro is specialised in railway and industrial systems. Our systems are used for safety management in railway and metro services and industry processes as well as for controlling processes in water and energy management.
Mipro is a growing business based in Mikkeli, Finland, with offices in Oulu and Espoo as well. We operate in the global market, for example in Eastern Europe. Our customers include the Finnish Transport Agency, Helsinki City Transport and numerous companies in the utilities sector.