Mikkeli, April 8, 2014 – The Finnish Transport Agency has selected Mipro to modernise the remote control system for Western Finland's railway traffic (TAKO). The new remote control system delivered by Mipro will replace the existing system (TAIKA) based in the town of Tampere.
The remote control system for Western Finland controls the railway traffic in an area covering approximately a quarter of the Finnish rail network – about 1400 track kilometres. The operating area under the new system includes over 10 000 elements to be controlled and monitored; for example 1800 signals and 1250 points.
Mipro's total delivery includes a traffic control system for this area. In addition to the existing track sections, the Tampere and Seinäjoki marshalling yards will be connected under the control of the new system. The system will be located in the traffic control centre to be built in Tampere Viinikka.
Mipro's traffic control system MiSO CTC provides advanced automatic functions for train monitoring and route setting, and simulation tools for operator training and management of traffic situations. The system connects through numerous interfaces with the Finnish Transport Agency's various traffic management systems. The interlocking systems originating from six different suppliers and currently used in the control area are also to be connected to the new remote control system.
Mipro will deliver the Western Finland's remote control system in eight phases during 2014 to 2018. The total value of the delivery contract is 5.3 million euros.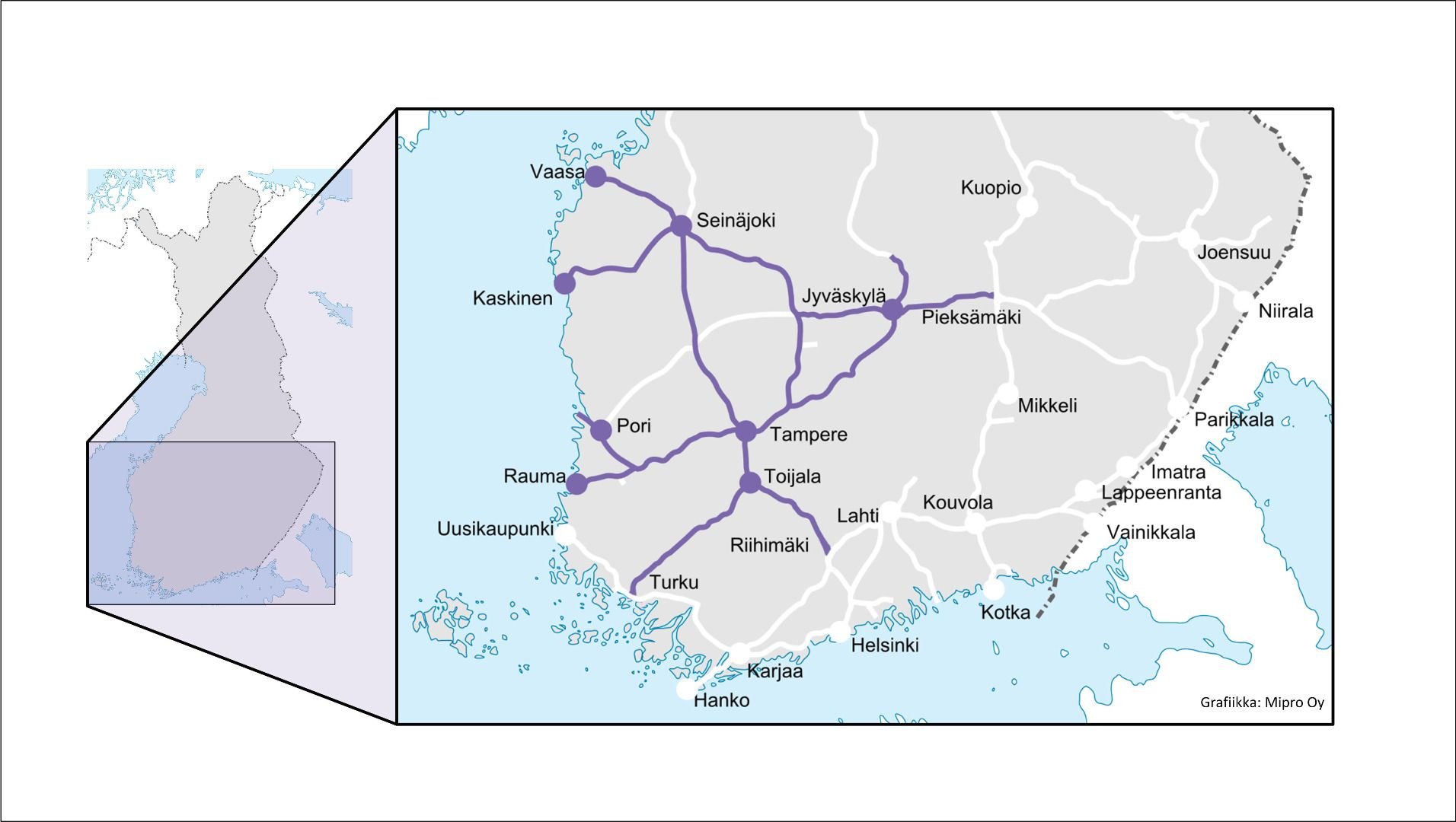 Mipro is a system supplier specialising in total solutions for railway traffic and industry safety management, and for water and energy management. Mipro is a private company, established in 1980 and it employs about 90 experts in these businesses. The company is based in Mikkeli, Finland with activities in other locations in Finland, as well as in Eastern Europe and the Middle East. MiSO is the product name for Mipro's systems.
For further information, please contact:
Raimo Laine, Managing Director