Over a period of three months, Mipro developed the service solution for the Finnish Transport Infrastructure Agency to manage the spare parts for mission critical rail signalling equipment. The cloud-based software solution and related processes support all maintenance organisations and signalling equipment providers along the Finnish national rail network. The contract covers 6+2 years.
The Mipro VIVO asset management service is part of Mipro's Industrial Cloud ecosystem that is designed to provide IoT transactions, analytics and reporting capabilities for "Fast IT" applications.
"This contract highlights Mipro's growing offering in value-adding software and service solutions. In the long run our "one pattern" approach gives Mipro's customers great flexibility to transform static asset monitoring into real-time events and statuses that can be used to support new use cases and business needs," says Markus Santanen, Director Services at Mipro."The national spare parts inventory management is an important support process that serves the outsourced maintenance and has an impact on the punctuality of traffic," says Aki Härkönen, Head of ERTMS development at FTIA.
"Digital traffic infrastructure management requires customised software solutions that can be quickly deployed without years of development work. The Finnish Transport Agency needs agile cooperation partners like Mipro that have customer relationships in various business sectors, and consequently capabilities that are difficult to maintain in the agency environment. Mipro won a fair competitive tendering and delivered the service on a tight schedule as promised."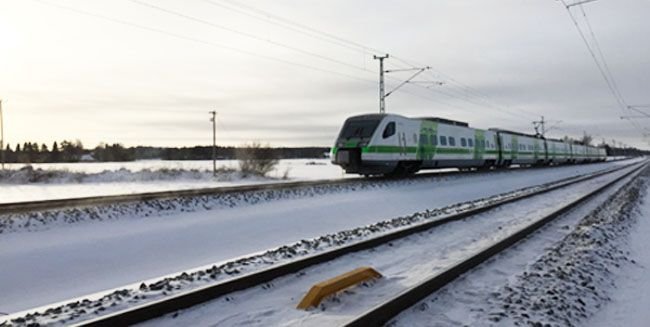 For further information, please contact:
Jyri Eskelinen, Head of Service Development

GSM +358 44 749 8301
jyri.eskelinen@mipro.fiMipro is specialised in railway and industrial systems. Our systems are used in safety management in railway and metro services and industry processes as well as in controlling processes in water and energy management. Mipro is a fast growing company headquartered in Mikkeli, Finland. We operate in the global market, including Eastern Europe and the Middle East. Our customers include the Finnish Transport Infrastructure Agency, Helsinki City Transport and numerous companies in the utilities sector.
Mipro aims at being the most reliable and well recognized expert in safety related systems within its region. We are targeting a significant increase to our turnover within the upcoming years.